Within the last ten years the rate for diabetes has doubled and this rate continues to increase. At that point, in Canada 1 in 3 people will be living with
diabetes or prediabetes
[1]
. The United States is stereotypically known for their high obesity rates. So illnesses that stem from obesity should be found most prevalent in the States, right? Yet diabetes, an illness that goes hand in hand with obesity has higher rates in Canada. Yes, it's true, Canada holds second place in diabetes prevalence. In first place is New Zealand, and third is held by the United States
[2]
. But what is diabetes?
In a healthy body, blood sugar levels are monitored and taken care of properly. When these levels get too high, beta cells in the pancreas release insulin (a hormone that causes cells to use up some of the sugar). This process isn't the same for someone with diabetes.
Type 1 diabetes
is fairly rare and cannot be prevented, affecting about 5-10% of those suffering with diabetes. In this form of diabetes, the immune system kills off the beta cells in the pancreas and as a result there is little to no insulin that is released. With nothing controlling the blood sugar levels, they continue to rise.
Type 2 diabetes
is much more common, affecting about 90% of those that are affected by diabetes. In type 2, the body is still making insulin. However, it just doesn't make enough or it's not used properly. Both type 1 and type 2 result in high blood sugar levels as the sugar isn't be used for energy and stays in the blood.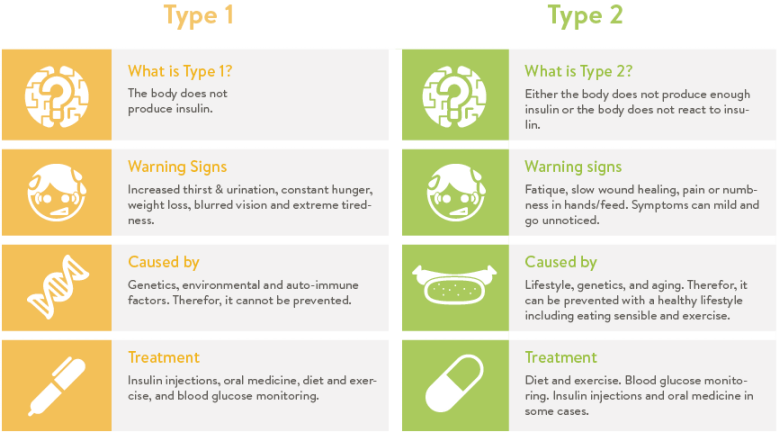 With the diabetes epidemic in Canada there are many supports that can be found in
Hamilton
alone. The Hamilton Health Sciences, The Hamilton Family Health Team (HFHT), and St. Joseph's Healthcare are only three of the many services available.
Hamilton Health Sciences has a (DCRP). Found in the McMaster University Medical Centre on 1200 Main Street West, this program supports those with diabetes, offers classes for proper management and has the proper health professionals for aid. This program offers outpatient help for adults and can answer any questions that someone with diabetes or someone caring for a person with diabetes may have.
(HFHT) works as an information centre. Giving support and classes, and helping the individual get the resources they need. With doctors and dietitians employed as part of the team, HFHT can help individuals diagnose and receive treatment for their diabetes. HFHT also holds diabetes workshops and that can help really flip those bad habits around! Nestled in 123 James St. N. help can be easily accessed.
St. Joseph's Hamilton Healthcare also has their own . Found at the West 5th and King Campus locations, staff work to assess, educate, treat and support individuals in all stages of diabetes. Those who have been diagnosed, are at risk, or have pre-diabetes. This program also offers a variety of tools, resources and supports that patients can use. These include support groups, one on one sessions, and a care team! All steps to ensure that patients are well looked after.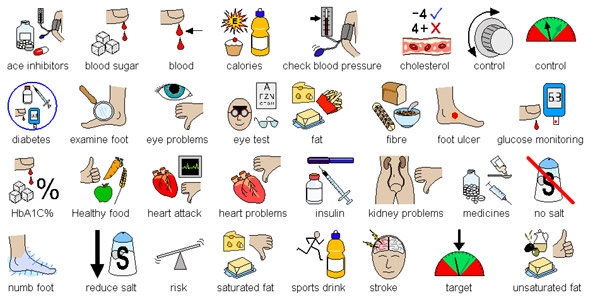 Gestational diabetes
is diabetes that affects those that are pregnant. With a prevalence of 2-4% of pregnancies that are affected. Typically, this type of diabetes is temporary with blood sugar levels returning to normal after the birth. Gestational diabetes will increase the risk of type 2 diabetes for both mother and child. Left undiagnosed and untreated may also result in a difficult delivery, with the baby weighing more than normal.
With all the different types of diabetes, treatments are fairly similar. For type 1 diabetes the body doesn't make insulin. These individuals depend on
insulin shots
(insulin therapy) to stay alive. There are a variety of ways to receive the insulin, depending on number of injections needed, frequency of injections, and the dose of each injection. These variances will all depend on the person and their lifestyle.
Beyond insulin shots all other treatments are very similar. These procedures include changing bad habits to healthier ones, monitoring blood glucose levels frequently, and maybe taking insulin or medications that have been prescribed. These all depend on the person and their doctor. It's important to remember that sugar isn't something that can be avoided. It's not only found in "
sugary
" snacks, but also in starches, so breads, rice, potatoes, pasta, milk, fruit, etc, it's everywhere. This is where "
things in moderation
" really comes in.