CIRCA- 1985- Your Mom aged 75 has had a bad fall and needs medical care. You call and inform your
Family Physician
and he makes a quick house call, checks to make sure there are no broken bones, reassures her and gives her medication. You have an acute stomach ache. You call your Family Physician and he tells you to come over immediately and fits you between his other appointments.
CIRCA- 2015- Your Mom aged 75 has had a bad fall and needs medical care. You call your Family Physician, (if you have one) but he is not available for the next few weeks and asks you to rush her to the nearest emergency. You have an acute stomach ache. You call your Family Physician's office and they put you through a questionnaire over the phone:
On a scale of 1-10, how severe is your pain?
Sorry, but he can only see you after 3 days; meanwhile you can take these over the counter medications.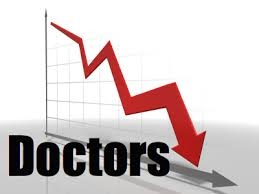 The scenario might be a tad exaggerated but the issue of
shortage of Family Physicians
is definitely not. According to a recent report by Canadian Community Health Survey, there are at least 800,000 Ontarians who don't have a family physician today which is a huge source of concern. Some of them don't register for one by choice as they don't feel the need for it but by and large the shortage is an imminent problem. The existing Physicians are overbooked and unavailable to see their primary patients even during emergencies. The need for a Family Physician is fundamental for all citizens especially those with small children or senior citizens.
Why is it essential to have a Family Physician?
Specialized Care: Family Physicians are the gatekeepers of specialized care. Right from referring you to the right specialist, getting you an appointment pronto- they play a major role.
Trackers: They keep track of all your past and present conditions, symptoms and are in the best position to advise you on future care and coordinate care for complex cases which involve multiple specialists.
Transitional Care: After a prolonged illness or surgery once you are discharged you need a Family Physician to keep track of how you are responding to any treatment and ensure a smooth recovery.
Preventive care for all diseases, screening for laboratory tests and counselling.
The number of qualified doctors has been increasing every year since 2001 according to the
Canadian Institute for Health Information
 (CIHI), so why is there a shortage? Several factors have contributed to this
Distribution: Most of the qualified doctors choose to practice in areas where patient volume is high (GTA). Demographically speaking 18% of Ontario's population lives in rural areas and we only have 8% Medical Practitioners working there. Parts of Northern Ontario do not have access to palliative care which in return sees people there moving to the nearest big city for care.
Rise in specialists: In the late 1990's and early 2000's, medical students' interest in family medicine as a career took a nosedive. More and more students embarked on becoming specialists. Family Physicians were heavily overworked, underpaid and undervalued as compared to other specialties.
Limited seats for residency: The decision of Premier Kathleen Wynne's Liberal government to cut 50 medical residency positions in Ontario over two years has caused more upheaval among doctors and citizens. The number of residency posts for international medical graduates in Ontario has increased from 90 to 200, but a bulk of these provincially funded residency positions go to Canadian students (as opposed to students from other countries) who qualify and train abroad and return here to set up practice. The competition for residency posts is very stiff among foreign trained physicians. This is because of the disproportion between their huge numbers and the restricted number of residency positions assigned for them.
Retirement: We will see many Family Physicians retiring in the near future which will aggravate the problem.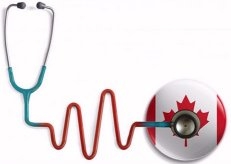 Finding a Family Physician can be an ordeal in itself. The
Ontario
government website has a
healthcareconnect link
to search and register with a Physician or switch doctors. However, this does not guarantee acceptance by the doctor. You could also check your area for Family Physicians and see if they take new patients. Many people use the reference of friends and relatives while choosing one. Our own portal
visitdoctor.ca
is a reliable source to search for doctors by name or location, where you can also post a review.
The government has been monitoring and making changes and reforms to the health care system. It has also come up with few commendable initiatives that focus on the bigger picture.
Significant changes have been incorporated in the medical school curriculum to provide students with more exposure to family medicine as a career choice.
Ontario family medicine programs have affiliated with 155 communities throughout the province to train family doctors. The advantage of this arrangement is that it not only generates the educational and clinical capacity to train family medicine residents but also enables communities to appoint new graduates.
Family medicine program expansion is including specialized training to follow in community settings, which will result in more speciality care in all parts of the province.
University of Toronto is providing continuing education to family physicians through SEME (The Supplemental Emergency Medicine Experience) to fulfil the need in emergency departments in rural communities in Ontario.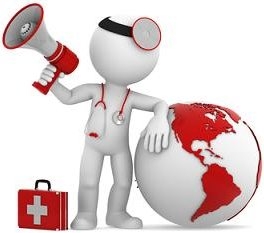 There are more drastic changes in the form of cuts (2.65% on all physicians' fees), reduced funding for continuous education and higher taxes for doctors that could see many residents not choosing to set up a practice in Ontario. The government's decision on the above has drawn flak with the Ontario Medical Association (OMA) which has refused to accept the regulations imposed by the government. "
It is not responsible for the government to ignore its obligation to appropriately fund the health-care system
," said Ved Tandan, the OMA president. "
The OMA argument is that pay raises should come before patients
," Health Minister Dr Eric Hoskins, said. "
Please be assured, we are talking only about physician compensation in this agreement, not patients services or quality of care.
" The talks and negotiations between the two have reached an impasse at this stage with neither party willing to concede.
It's a tough situation for the government too as it is incurring considerable expense for simple outpatient services. Unable to find family physicians or get an appointment for the same day, thousands of patients' throng hospital emergency rooms for basic medical needs?
Walk in Clinic
provide us with a respite but we cannot keep seeing different doctors for different problems. There will be no continuity and it could result in many symptoms and conditions worsening or being overlooked. Let us hope Ontario comes up with a comprehensive scheme to ensure it has adequate number of doctors, nurses and other professionals to help its aging and growing population.