You are your worst critic. That's something everyone can relate to, looking into the mirror you can pick out all your flaws that others might not notice. All the characteristics that don't match up to society's definition of beautiful. Yet, wouldn't it be boring if we were all the same? If we all matched that singular
definition of beauty
? There are so many variations in our society today, from things such as culture right down to things that can be skin deep. No ones' skin is exactly the same, some struggle with a break out while others struggle with acne. Sometimes there maybe something that has been there since birth. A birthmark.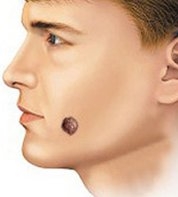 With technology today there is an ability to
remove a birthmark
. Removal usually occurs for cosmetic reasons. There usually is no harm that occurs from a birthmark. However, this is not to say that birthmarks never mean harm. They should still be examined by a healthcare professional. With that in mind, birthmarks have many causes and thus have many different methods for removal. Removing a birthmark is still a surgical procedure and as such there are still risks that are involved. So is it worth it? Let's take a look at what are the pros and cons and where you can go in Hamilton for treatment options.
Birthmarks can be composed of the incorrect formation of many features during development. These include incorrect pigmentation, vascular malformations, macular stains, etc. There are various methods for removal, depending on the type, size, location, and other factors of the birthmark. However, of these various methods the most commonly used technique is between
laser surgery
and
surgery
.
For those removals that require the individual to go
under the knife
, surgical risks come hand in hand. Most commonly, these risks include infection, scarring, bruising, discoloration and bleeding. It is important to remember that the extent that these risks occur and their severity depend on the birthmark. There might be individuals who receive all the symptoms some may not experience any.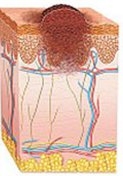 For other individuals that might just have birthmark that is discolored laser surgery will probably be the option. This option holds a quicker operation, and risk that aren't as serious. Depending on the birthmark the risks can continue up to weeks after the removal. During this period sunlight exposure is something that is recommended against. If an individual must incur
sun rays
, sun tan lotion is a must. This is because it may disrupt the process of healing for the area. With this all said there are instances where the individual will require more than one treatment. This depends on how dark the area is.
In the
Hamilton
and surrounding areas there are various clinics that offer removal services. In the area alone there are three clinics that are easily accessible for birthmark removal.
Found on
36 Hess Street South Suite 202
, the offers many services, including laser removal surgery. Specializing in skin conditions this clinic offers another location in Cambridge. As a clinic that modifies an individuals body, they are the first clinic in Hamilton to become Cool Sculpting certified. This requires individuals whom are employed to undergo more training than other physicians of the like.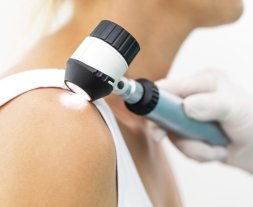 Nestled into the
suburbs of Dundas
, lies . Housing state of the art technology, Cutis delivers the highest level of safety and treatment options. Beyond these options Cutis also offers medical-grade skincare along with advisors. In this sense clients are cared for before, during and after their experiences with Cutis.
Between the other clinics, is another that can be found within
Downtown Hamilton
. Found on 199 MacNab Street South, this clinic has served more than 1500 patients yearly from Hamilton to cities such as Hagersville, Paris, and Port Dover. Headed by a single Surgeon, Dr. Nicolas Hynes holds many qualifications. He is not only the main Plastic Surgeon, but is also the Medical Director. One that specializes in skin and nonsurgical rejuvenation.
With all this information in mind, perhaps removal is worth it, perhaps it's not that all depends on the individual. Perhaps they may have a decision and it might change upon consultation, as prices and scarring differ from the birthmark that's present. However, if you were to ask me I would keep the birthmark. Why spend the time, money and effort to blend in with crowd? Why not stand out a little?