The
LGBTQ+
community is one that has undergone lots of change. Although always present in society it's voice hasn't always been heard. Shame, doubt and rejection were some of the responses that these individuals received when they "
came out
". In today's communities, many of these negative beliefs have changed.
With more acceptance in todays culture, there are more people who embrace themselves and accept who they are. There are more positive spaces, roles models, and advocacy groups, but there's still a lot of work that needs to be done. Some people still hold on to those age old negative beliefs and stigmas. That there's only one right way to love. These beliefs are the reason that communities need to come together to offer support for youth and all individuals who are trying to find themselves. That's what
The Well in Hamilton
Is doing.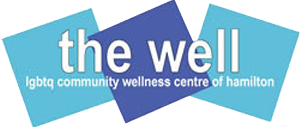 Found on 140 King Street East, this non-profit organization is nestled in
downtown Hamilton
. Known as a LGBTQ+ wellness centre, their mission is to improve the lives of LGBTQ+ communities, through the use of support groups, advocacy groups, counselling and training services. It's a space where people can go to if they need someone to listen, or if their questioning their own sexuality and just want more information. Offering training sessions and support groups.
For those that might be looking into becoming a member, membership is by donation. In this sense, there is a fee to become a member however the individual chooses how much to give. There is a suggested amount for $25, but it's not set. This fee is simply to cover all the costs that come with running such a centre. By doing so this organization makes sure that all the individuals that need the help can get it, regardless of any barriers that people may be experiencing. Beyond physically being there, The Well also offers a Facebook group, another platform where articles, news, or support can take place.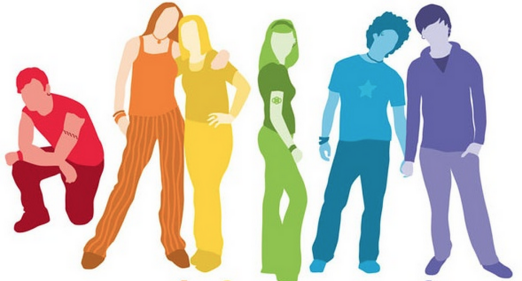 Beyond these qualities there's one more thing that The Well does. To ensure that all members, participants and individuals are comfortable The Well makes sure that all facilitators can understand what these individuals are going through. Any of the support, or social groups that are held at The Well for LGBTQ+ individuals are run by facilitators that identify within that community. This way members and participants know that they can
truly be themselves
, that what these facilitators really understand what they're going through. Knowing that in that space they have nothing to hide, because the facilitators have been there.
The support groups that are offered at this location care for more than just the LGBTQ+ community. This community is expanding and The Well is doing their best to accommodate for these new needs. So these groups are open to all individuals, those who are two spirted, transvestite. There are many different groups for all individuals, listed on their website. For many of these groups there is
no registration required
, so those that may just want a peek can take a walk in. Even for those that don't identify within the LGBTQ+ spectrum, The Well offers a youth social group that allies can attend. For those that may not know what some of the titles mean there's a glossary on the site as well!
So what's The Well in Hamilton all about? They're about enhancing the lives of all individuals. Those that identify within the LGBTQ+ community are continually marginalized. The Well is one step in changing that. Aiding youth that are already in a difficult transition period in finding out who they are. The Well allows these individuals to come to terms with who they are with all the support that they need.