On Friday January 27th, the 2017 Enhanced Recovery After Surgery (ERAS) Symposium will be held at the Coast Plaza Hotel and Conference Center in Calgary. The event, hosted by
Alberta Health Services
(AHS), aims to promote effective, evidence-based methods of perioperative care and procedure outcomes.
According to AHS
, this conference offers a welcoming and critical platform for physicians, clinical professionals, health administrators and industry partners from across the globe to share knowledge, transpose ideas, and debate about new and existing data and prospects regarding perioperative care.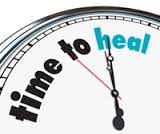 The 2016 ERAS Symposium emphasized areas of improvement and successes within current forms of care delivered to patients undergoing major surgery. International speakers, such as
Dr. Henrick Kehlet
, Professor of Perioperative Therapy at Rigshospitalet, Copenhagen University, Denmark, were featured and given the opportunity to make recommendations to preoperative care. In particular, Dr. Kehlet used evidence-based research to highlight weaknesses in AHS's current approach to fluid management, inspiring attendees to restructure current procedures to further assist recovering patients.
Speakers at the 2016 Symposium offered specific examples of how to decrease the
surgical stress
response among patients. These methods were bolstered by data illustrating a decrease in postoperative pain, nausea and infectious wounds, higher nutritional status and stronger fluid management among patients who have undergone such ERAS care.
What to Expect
The 2017 ERAS Symposium intends to promote further developments and improvements of ERAS pathways. AHS claims that attendees can expect to:
Bolster their understanding of the science behind the application and practice of ERAS methods
Become more cognizant of the value of a team-oriented environment, data implementation and change management in regards to ERAS
Learn of ERAS's relevancy to the effects and outcomes patients experience from clinical treatments and the health care system
Engage in activities that teach participants about contemporary issues in practice, how to apply new and advanced ERAS processes used internationally and future endeavors within the ERAS community
Tickets
An early bird rate of
$275
for tickets is in effect until December 9th. Regularly, tickets cost
$300
.
Click here
to be directed to the event page in order to register.