Eating right can be a struggle in a world where grocery stores devote entire aisles to junk food. Even when you intend with a fair amount of determination to embark on a journey of vegetables and fruits, very few can resist the psychedelic 1967 hit song "
Happy Together
" featured in the Twix commercial. The temptation to bite into both Twix bars becomes great and the kiwis in your fruit bowl wither away from neglect.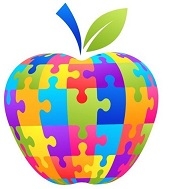 Dietitian or Nutritionist?
With such distractions around, sometime the best way to achieve your diet goals is to consult a dietitian or nutritionist. There are many professionals located in
Toronto
, but often people are not aware of the difference between the two. Both terms frequently get tossed around in conversation, but are they the same thing? The answer is "
yes
" and "
no
".
According to the
Dietitians of Canada
, a qualified dietitian has met the educational requirements and clinical training set by the regulating bodies of the country. In other words, they have a Bachelor's degree (often supplemented by graduate studies) in the appropriate field (e.g. food, nutrition and health) and have successfully completely at least 1250 hours of practical experience.
Unlike the term "
dietitian
", "
nutritionist
" or "
registered nutritionist
" is not protected by the
law in Ontario
, which means that you can call yourself a nutritionist and so can I. No regulation means that nutritionists come from varying educational backgrounds. However, a qualified dietitian may refer to themselves as a nutritionist, especially when working in a community setting. So the take-home message is this: dietitians can be nutritionists, but not all nutritionists are dietitians.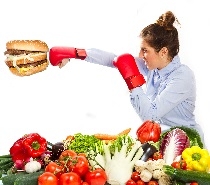 Tips to Follow When Selecting a Dietitian in Toronto
Finding a dietitian / nutritionist is simple enough. You can get a referral from your family doctor or you can use an online directory (such as
visitdoctor.ca
) to find an accredited practitioner nearby. If you're making the journey solo, don't squander away your money on counterfeit practitioners*. Do some research first. Ask the following questions:
1. Does your selection have one of the following accreditations:
RD
(registered dietitian),
RDN
(registered dietitian nutritionist),
PDt
(professional dietitian) or
RDt
(registered dietetic technician)?
The word "
registered
" in these designations means that the dietitian is registered with the provincial regulatory body in the province they are employed. In Ontario, the regulatory body is the College of Dietitians of Ontario.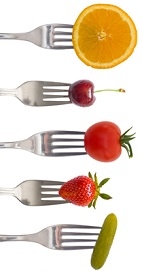 2. Reviews and recommendations: What can I learn from other people's experiences?
The testimonies of those who have "
been there and done that
" offer invaluable help to those who are confused by the overwhelming number of
dietitians in Toronto
. Popular options include:
3. How do I feel about this new
health regiment
?
Depending on how far you've strayed from the path of healthy eating, plunging into a strict diet will be difficult. Just because someone is an accredited professional doesn't mean their method will work for you. You may find yourself severely displeased, especially if your new diet feels like a plunge into deep waters rather than a dip in shallow ones.
Of course, it's virtually impossible to know which diet plans you'll like without actually going to see the dietitian. But a simple shortcut is this: check out the website of the dietitian you have in mind (if they have one) or find any published works, such as eBooks, by them. That will give you a rough sketch of what you're in for. For example, according to his webpage, the Toronto-based Dr. Poon, of , promotes a "
low-carbohydrate, low-fat, high-protein
" diet. Not everyone will be comfortable with such a regiment, but some meat-lovers may find it appealing.
*Consulting a private dietitian can be quite costly, but there is OHIP coverage for obtaining dietetic services from your family health team or in hospitals, community health centres, diabetes education centres. A referral from your doctor may be required for these services.