Losing your hair can be quite depressing, leaving self confidence in disarray and the sense of not being in control of your body. But I'm here to tell you YES! You do have control! You don't have to be a slave to your genes! As I mentioned in my
previous article
there are many different causes of
hair loss
, some worse than others, but none without some sort of remedy to help regain lost self-esteem. Ok here's some real truth; there is no miracle cure for hair loss that will magically grow hair overnight, but there are proven treatments available. Although they vary in effectiveness, many long-time users swear by them.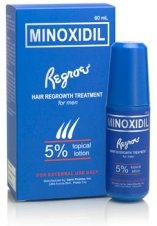 Minoxidil
More commonly known as Rogaine and come in liquid or foam variants without a prescription. This treatment is highly variable and requires
months of continued use
for visible results when hair loss is caught early and even then only 40% of men experience hair regrowth after 3-6 months
[1]
. If you happen to be part of the lucky few who find minoxidil effective, you essentially have to use it for the rest of your life, as when discontinued all hair gained will be lost again. Minoxidil can be used by both males and females and can be found at any drugstore.
Finasteride
A prescribed pill commonly known as Propecia or Proscar is only approved for male use. It works by inhibiting DHT linked male pattern baldness. Originally manufactured to combat enlarged prostate glands, it was discovered excess hair growth was a unique side effect. It has proven to halt progression of hair loss in 86% of men, with 65% of participants experiencing a significant
increase in hair growth
in one study
[2]
. Although rare, side effects include diminished libido and erectile dysfunction
[3]
.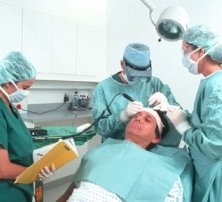 Hair Transplant Surgery
This is a procedure performed by a skilled cosmetic surgeon. Portions of hair are taken from the back and sides of the scalp where it tends to be thicker and fuller. Follicles are then transplanted to the bald areas in the form of plugs or grafts. It is important to know that hair transplant surgery takes many months to regain any semblance of a full head of hair, as once transplanted the hairs will fall out within a few weeks, but regrow permanently months later, with most seeing 60% new hair growth after 6-9 months. This option can be
quite costly
ranging from $4000-$15000 depending on the amount of hair being transplanted, and is not covered by OHIP and most insurance plans.
If you now feel that you are somewhat knowledgeable about your hair loss situation, but still feel the need to talk to an expert, here are some helpful resources in
Hamilton, Ontario
.
One of Canadas leading hair restorations companies for the past 25 years Sure Hair International offers a wide array of different treatment options to best suit your type of hair loss. Expertly tailored treatment for both men and women is further exemplified by real patient testimonials that can be found on their website. Besides Hamilton, they also have locations in Toronto, Mississauga and London.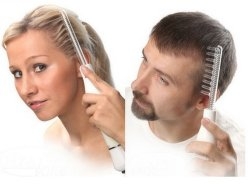 Established by a certified trichologist, a hair and scalp specialist; they offer surgical and non-surgical procedures from experienced and knowledgeable physicians. Services also include herbal and holistic approaches to regrow hair. They offer a free microscopic
hair consultation
to identify possible scalp disorders or changes in hair physiology. Please welcome to their Hamilton location at 40 Mohawk Rd East.
Specializing in scalp micropigmentation, HeadPower Hair clinic takes a different approach to concealing hair loss for men and women. Trained professionals embed tiny dots on the balding areas of the scalp to give the appearance of fine budding hair follicles that blend seamlessly with your existing hair line. Founded by someone who was also afflicted by hair loss, you will certainly be in good hands. With their head office located in Hamilton they are able to assist you by providing a free initial consultation.
Alternative Options
While nobody likes the comb over look, there are more effective ways to help conceal hair loss. Common methods include getting a fitted hair piece or wigs, but I recently discovered a product that truly amazed me called
Caboki
, a hair thicken powder. I know what you are thinking, but watch video below and tell me you are not impressed. The powder consists of tiny cotton fibers that cling to the hair follicles giving hair a fuller and thicker appearance, and I must admit the results are nothing short of astonishing.
Hopefully after reading this article you feel a bit more informed, and empowered to take back control of your hair loss. Although it may feel like your body is working against you, better understanding why this is happening to you and ways to combat it goes a long way to regaining your confidence and youthful appearance.