There are several reasons to consider nursing as a career. You get to carry out rewarding and meaningful work on a daily basis, it is a relatively stable profession, and there are a number of interesting fields you can explore. There are currently 140,167 members employed in nursing in Ontario. While this number may seem large, Canada currently has a
shortage of nurses
when the rapidly increasing demand due to aging Baby Boomers is taken into account.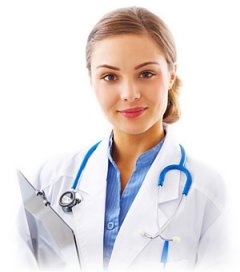 What does this mean for recent graduates? While it is logical to think that a huge and growing
demand for nurses
would lead to easily finding a job opening and getting hired, this is not necessarily the case. The age of retirement for older adults is steadily rising, meaning that currently employed nurses who were expected to retire are remaining employed, lessening the amount of job opportunities for young people. On a positive note, a plethora of job openings in the nursing field are expected to be available in the next few years due to a large number of nurses retiring at this time.
You may want to take into consideration the top 3 types of nurses that are highest in demand as of 2015:
RNs
(Registered Nurses), who assist physicians in treating patients, are first on the list.
LPNs
(licensed practical nurses) are second, and they perform medical tasks under the supervision of an RN.
Clinical Nurse Specialists
come third, and they are advanced nurses who can diagnose and treat illness, and are often consulted for guidance by other nursing staff.
Because of the shortage of nurses in Ontario, nurses who work in hospital settings often complain of being overworked and experiencing
excessive stress
. In fact, a 2013 survey revealed that nearly 25% of Canadian nurses would not recommend working at their hospital, and 40% of respondents said that they experienced "
burnout
" due to stress. These statistics may seem grim, but not all nurses working in hospitals have this experience, and if a hospital setting doesn't sound like a space that you would enjoy it isn't your only option!
You may look for job openings for
family physicians
who have an independent practice and office. This smaller and more intimate setting could increase the familiarity between nurses and patients as they help treat only the patients who are a part of the practice. This setting also allows you to work more closely with the physician in charge, receptionists, and other staff members.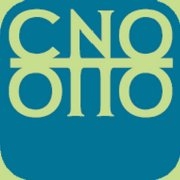 If you haven't entered nursing school yet and are wondering what it takes to become a nurse, you may find
this link
from
College of Nurses of Ontario
helpful. This document outlines specific the skills and abilities required for practicing nursing in Ontario, including cognitive, communication and interpersonal requirements.
If you are an Ontarian nursing graduate and you're wondering how to apply for registration to the College of Nurses of Ontario, visit
this link
. This page provides details about the beginning stages of the application process and guidelines on how to make sure your application package is filled out correctly. Becoming an LPN is a great way to experience nursing for the first time before making the commitment to become an RN!
Nursing has the potential to be a fulfilling and favourable career in the medical field, and with a degree in nursing you can choose to take a number of different routes that are in line with your individual interests. Like any profession, it is important to consider all aspects and acknowledge everyone's unique experience in the field, whether it is good or bad.