When someone is experiencing ringing in their ears, it can be a subtle yet pervasive annoyance. No one likes to sit down for some quiet time and hear noise. It can be especially worrying when it signifies a medical problem. The person wonders, will this lead to a permanent condition called
Tinnitus
?
Thankfully, not all instances of this are permanent. But when it is Tinnitus, unfortunately it is.
There are things that a person can do to reduce their risk of developing Tinnitus. One of these is to do with avoiding situations with
loud noises
without the use of proper ear protection. There are noise cancelling headphones that must be purchased if one needs to work in such conditions.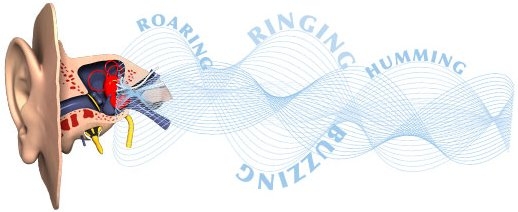 Another has to do with how loud a person puts their personal head phones. It is best to keep it at a safe level rather than blare the music loudly. People who really care about their hearing should avoid concerts. If there is a band one must see, then do not go up to the loud speakers. Also, consider wearing discrete ear plugs to cancel out some of the decibels.
The Hearing Care Clinic
has a very precise description of what Tinnitus is and isn't, on their website. They are located conveniently
Londonderry Mall at 137 avenue and 66 street
, in Edmonton. If a person wants to book an appointment to talk about their hearing, they can be reached at (780) 413-8833.
The website
Hear Alberta
offers support for Edmontonians who suffer from Tinnitus. They actually offer support classes for Tinnitus sufferers in Edmonton. They can be reached at
1-866-471-2805
or info@deafandhearalberta.ca.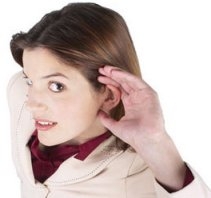 A person with Tinnitus will want to deal with an audiologist for a precise diagnosis. These doctors have gone to school for 6 to 8 years and understand that there can be other causes to hearing discomforts, such as Tooth Mouth Jaw Syndrome.
The Audiology Clinic of Northern Alberta
has many audiologists on staff who have helped many patients with their concerns regarding Tinnitus. Some patient testimonials can be read on their website. They can be reached at (780) 433-4441 to book an appointment. You can also visit them at
7807 109 St NW
, Edmonton.
When a person experiences this type of discomfort, they might not understand that it can be temporary. The worst thing one can do is to be sent into a panic. Safe practices with sound will prevent hearing loss and conditions such as Tinnitus. Take care of your ears by avoiding situations where you can experience permanent damage, and by wearing the proper protective ear gear if the situation is not avoidable.