Why We Have Different Blood Types?

Zahra Abdi
The origins of the human ABO blood type can possibly be traced back to 20 million years ago from a common ancestor of humans and primates, however the exact reason of the difference between
blood types
is still scientifically unclear. Different blood types might have appeared in order to protect humans from different infections. At the same time incompatibility of blood types is a side effect of evolution.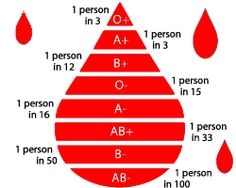 Perhaps there are environmental factors at play, seeing as different regions display different blood type significance. These blood types seem to be related to certain advantages and disadvantages, particular to that region. For instance, people with blood type
A
, have more incidents with stomach cancer than those with
O
. It so happens to be that Japan is a country where the majority of the people have blood type A, and it also has a frequent occurrence of stomach cancer. It may be the case that variance in blood types was due to an
evolutionary response
to protect against disease.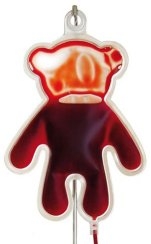 The environment around the world is different: people growing up in one region may be exposed to diseases and other
environmental factors
that another won't experience. Therefore, in these regions we can expect certain external pressures that select for advantageous genetic traits over others. For instance, malaria is a prevalent issue in Africa. It would make sense that there are more Africans with the rare blood type Duffy negative -a whopping 70% occurrence- which makes the individual less susceptible to malaria. This could be the reason why I wasn't affected by malaria during my five years in Kenya, unlike the people around me.
Looking through our evolutionary history, we see that nature tends to have stronger preferences for genetic diversity. This is because it makes it harder for disease to spread.
Zahra Abdi January 30, 2016
Categories
Contribute to VisitDoctor.ca