Congratulations! Whether you've been trying for years, or it was a complete surprise, you're pregnant! But…now what? What do you do? Where do you go? How will you give birth, when the time comes? Into whose hands will you place the life and care of your unborn child? These are all questions
pregnant
people and their partners need to consider when looking for prenatal care.
Hospitals in Toronto and the GTA
Toronto has a large array of healthcare centers aimed at making your pregnancy as smooth as possible. While, there will be some basic provisions that almost all healthcare centers and hospitals will offer, such as ultrasound and screening tests, prenatal and breastfeeding classes, diabetes clinics and postnatal (after birth) appointments, each center has services that make them unique.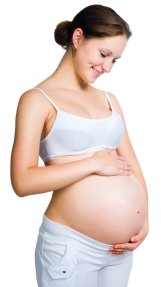 Sunnybrook Hospital
offers preconception counselling for those who may have had complicated pregnancies in the past or have a medical condition that would make a pregnancy complicated, such as Type 1 Diabetes. The Sunnybrook website is extremely comprehensive in its obstetrical resources, including information on
prenatal testing
, emotions during pregnancy, how the patient knows when they're in labor, neonatal intensive care, and even information on what is or isn't normal once the patient and baby go home
[1]
.
The St. Michael's Hospital
obstetrical team consists of people who speak an array languages, including (in addition to English) Italian, Korean, Polish and Gujarati. The hospital also offers a Young Parents Pilot Program that provides care centered around the needs of the homeless, under-housed and marginalized pregnant people
[2]
.
In terms of obstetrics and prenatal care,
Humber River Regional Hospital
does not offer prenatal classes, but does have an award-winning surgery team and large, modern, birthing rooms. Humber River's neonatal intensive care unit (NICU) also contains private rooms, so patients can visit their babies if they are discharged before the baby is
[3]
.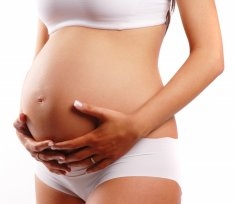 Mount Sinai Hospital
is Canada's leader in obstetrics, gynecology, and neonatology, and has one of the top six care centers in the world
[4]
. The obstetricians are, collectively, specialized in pediatric and adolescent gynecology, reproductive endocrinology and preterm labor, among others. MSH offers a Special Pregnancy Program, which investigates and manages the maternal, fetal and placental difficulties during pregnancy. Mount Sinai also has a cord blood program, which allows patients to store umbilical cord blood to protect the child against potential diseases in the future.
Methods of Birth
So now that you've decided where you want your prenatal care, you might to think about how you want to give birth. That might depend on, among other things, what your healthcare provider is able to offer, what your insurance covers, and whether your pregnancy is a complicated one.
Most women
give birth
in hospitals; having a hospital birth ensure that the right practitioner (be it a doctor, nurse or midwife) is there should anything go wrong. Many hospitals offer equipment to increase comfort during labor, birthing tubs for water births and the ability to have a natural, or non-medicated, delivery. When choosing a hospital to birth in, consider a teaching hospital, which are more likely to have doctors around.
Mount Sinai
and the
United Health Network
(Toronto General, Toronto Western, Princess Margaret Cancer and Toronto Rehab) are teaching hospitals.
You should consider having a home birth if you are healthy, have a non-complicated pregnancy, and have given birth before. If you have health problems like diabetes or high blood pressure, are having multiple births, or have a high-risk pregnancy, a home birth is advised against. In addition, infant death is 2-3 times higher in home birth scenarios.

Whether you're at home or in a hospital, you may consider the option of a water birth. A water birth means that a part or all of your labor and delivery takes place in a tub of warm water. Water births can ease pain and speed up labor, as well as provide more mobility. However, there are risks: your baby could inhale water or have a seizure, you or your baby could get an infection, or the umbilical cord could snap. Like home births, you shouldn't consider a water birth if you have a complicated pregnancy or are having multiple babies
[5]
.
While a
vaginal delivery
is the safest and most common delivery, a Cesarean section (or C-section) may be necessary to ensure the health of the baby. During a C-section, an incision is made in the abdomen and uterus in order to remove the baby. C-sections may occur because the baby is not head-down (also called 'breached'), or the baby is too big to pass through the pelvis. Although the rate of C-sections has risen, complications such as excessive blood loss and infection can occur.
Health Practitioners: Midwife vs. MD
Most of us can't endure pregnancy singlehandedly, and not everyone is well-versed in healthcare, so we need healthcare professionals who are able to assist patients during the various stages of their pregnancy. But, who to pick?
Doctors (obstetricians and family doctors) and midwives can both order tests and procedures, such as ultrasounds.
Midwifes
spend more one-on-one time with the patient as opposed to doctors. In addition, while the midwife will stay with the patient throughout the pregnancy, doctors may be part of a rotating team, so you may not have the same doctor throughout your pregnancy. As one can expect, since midwives are not doctors, they are less interventional and invasive than their MD counterparts; during birth, they will rely on techniques that do not involve medication, as a way to promote as natural a birth as possible
[6]
.
If you have a high risk pregnancy, you may be referred to an obstetrician specializing in your specific condition. But if you are with a midwife, as in the eighteenth century, obstetricians can always be called on for support. While midwifery is available in Ontario, it isn't covered in all parts of Canada.
No matter which hospital you're going to, who's taking care of you, or how you're giving birth, you and your baby deserve the best care.