If you want to take an active part in your pregnancy—especially if it's your first one—you might want to take a
prenatal class
. These are specialized sessions for you and your partner (if you have one) detailing many aspects of pregnancy and childbirth. Some classes even provide information for after the baby's been born. Luckily,
Toronto
has many options for partners seeking advice and instruction.
Mount Sinai Hospital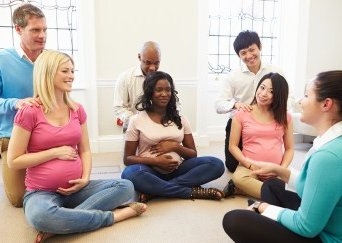 As mentioned in my
previous article
, Mount Sinai Hospital is a Canadian leader in neonatal care. Their Prenatal Education Program offers various type of classes to help patients. All classes are given by healthcare professionals.
Mount Sinai advises patients to book their classes during the second trimester, between 28 and 37 weeks - pregnancy is measured in weeks, not months - unless the patient is having
multiple babies
, in which case classes should be started between 24 and 29 weeks. Below are some of the class series and descriptions:
: This class focuses on preparation for the birth of the baby and subsequent adjustment. Some topics included are: the process of labor and birth, breastfeeding and ways in which the needs of a family can change after the baby is born.
: This class focuses on relaxation and nonmedicinal techniques for labor and birth, and is helpful for both the pregnant patient as well as their support (those who will be there during labor and delivery).
: This vital class is given by certified Heart and Stroke CPR instructors and is intended to help participants prevent, identify and manage different type of emergencies.
All of the Mount Sinai's classes are offered at their
downtown
location, but some are offered at the Sherman Health and Wellness Centre in
Vaughan
. It's important to note that these series require a flat fee for a set number of weekly or monthly classes, and registration must be done online. A list of all classes, times, locations and applicable fees is available
here
.
Toronto Public Health
The city of Toronto also offers prenatal classes to expectant parents, although not as many as Mount Sinai. These programs are facilitated by public health nurses or registered dieticians. Unlike Mount Sinai, these programs are completely free; registration must be done online. Some of the classes are listed below: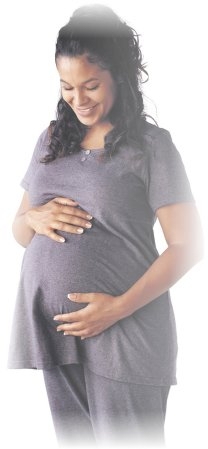 Prenatal Classes Toronto
There is an entire website dedicated to prenatal classes in Toronto. Like Mount Sinai, expectant parents must register for these classes, and there is a fee - around $190.00
[1]
per class, as opposed to Mount Sinai, where payment is for a series. Here, participants can learn about: the stages of labor, comfort measures, breastfeeding and infant care, medical interventions, informed consent and much more.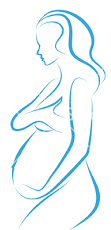 These classes are run by a woman named
Annie Scott
- a childbirth educator and birth doula - in partnership with other healthcare professionals. Classes are offered at her
Danforth or Queen and Dufferin locations
, but, if need be, classes can be held in the participant's home. Participants pay per class, which is one six-hour session, from 10AM to 6PM
[2]
. The classes are designed to be objective, and to be relevant to anyone regardless of the birthing style they choose, or the healthcare practitioner they are under the care of.
Taking steps to learning about the process of pregnancy, labor and delivery and parenting can be a daunting process. But it can also be very exciting - it's always good to be prepared - and Torontonians are fortunate to have many options available for their care.