What is integrative medicine?
Integrative medicine is a relatively new field that is continuing to grow. Its unique approach combines the polar opposite worlds of alternative medicine with the traditional, highly evidence-based Western model of medicine. It maintains a focus on improving the health of sick patients through effective remedies while also emphasizing that wellness, treating the whole person rather than just the disease, and the patient-physician relationship are essential parts of medical practice.
It's no secret that the popularity of wellness practices like yoga, meditation, and naturopathy are on the rise, and so are the number of
Integrative Health institutions in Ontario
. Whether you're more in agreement with the ideals of conventional medicine or prefer to stick to more natural alternatives, your needs can be met with an integrative approach.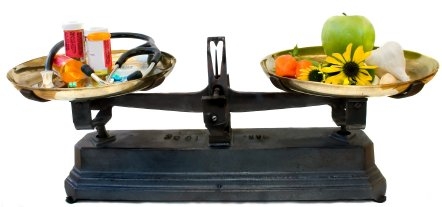 Places In Ontario
Institutions like
Markham Integrative Medicine
use remedies that include nutrition, herbs, and homoeopathics in oral and injectable form, and only use pharmaceuticals when it's required. While Markham Integrative Medicine uses treatments like herbal supplementation and nutritional counselling, it also offers treatment for Autism Spectrum Disorder that combines biological therapies with nutrition.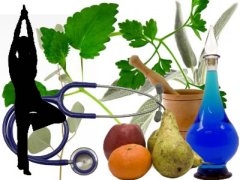 Integrative Health Institute
, located in Toronto, places special emphasis on emotional and mental wellness. It has a warm and welcoming non-judgemental environment that offers wellness activities like yoga and pilates classes, and counselling services. Naturopatic services are offered here as well, but there are also conventional options since osteopathic and chiropractic doctors are available along with physiotherapists. Integrative Health Institute is a prime example of treating mental and physical health as equally important virtues, and understanding that they are in constant dynamic interaction with one another.
Are you sick of treating symptoms that keep coming back?
Health Source Integrative Medical Centre
is located in Kitchener and their staff draws attention to the fact that all parts of the body are interrelated as a whole. They believe that "when you experience symptoms, it is your body's way of informing you that something is not working the way it needs to". They use a patient-centred approach to help you pinpoint what the issue is and what measures you should take to fix it.
Settling the Great Debate
If you're hearing about integrative medicine for the first time or you've always been torn between pharmaceutical treatment natural alternatives, you might be wondering: what works best, alternative, integrative, or traditional Western medicine? There is no correct answer, but you should decide what works for you while weighing your options fairly. There are some situations where medication could save lives, and others where it isn't necessary and changes in your diet or lifestyle could have a positive effect as well.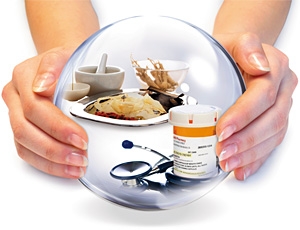 Most
integrative medicine establishments in Ontario
do practise a balance between alternative and conventional medicine. However, it is important to note that simply being able to combine these two worlds is not the main goal of integrative medicine; the wellness and healing of the person as a whole, including biological, psychological, social, and spiritual dimensions, is the main goal of this field. It aims for a well-rounded approach that treats the mind, body, and spirit simultaneously.
If integrative medicine sounds like something you're be interested in, check out these websites for more information on the locations mentioned in this article: